Rev. Dr. David King, pastor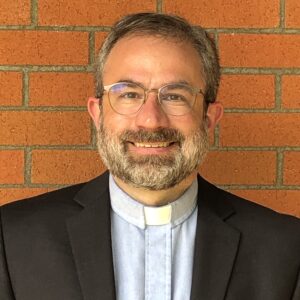 Pastor David, author of Reclaiming the Radical Economic Message of Luke, was appointed to Forest Grove UMC in July 2020. He grew up in Banks, Oregon and later Salem, attending South Salem High School. He studied History and Music at Willamette University and completed his seminary education at Iliff School of Theology. He has pastored churches in Coos Bay and Hood River, Oregon, and in Denver and Hudson, Colorado. In 2019, he completed a doctorate in New Testament and Early Christianity at the Joint Ph.D. Program of the University of Denver and the Iliff School of Theology, and he still pursues research in biblical studies.
David is a musician and enjoys playing piano, guitar, and other instruments. Along with Rev. Jeff Lowery, he has composed a number of worship songs and has recorded two albums of sacred music.
Pastor David also serves as a chaplain in the Civil Air Patrol and enjoys cycling and kayaking.
He lives in Forest Grove with wife, Melissa Mimier King, and three children, Karthik, Kaylah, and Kiahla.
Noelle Voepel, administrative assistant
Noelle Voepel is the Administrative Assistant / Bookkeeper for Forest Grove UMC since 2016. She came to the United States at a young age with her large family, refugees from Vietnam. Her family was supported in their transition by a Church of the Brethren congregation. She grew up in the central valley of California. She graduated from a technical school with an emphasis in computers. She has over 20 years of experience as an administrative assistant in a church environment. Noelle currently lives in Hillsboro with her husband and son.
Rev. Rhoda Pittman Fuentes, deacon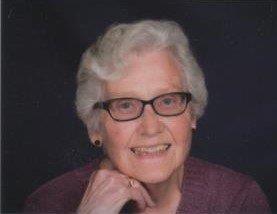 Reverend Rhoda Pittman Fuentes is an ordained deacon in full connection in the Oregon-Idaho Conference of The United Methodist Church. She is retired as of 2009 and her charge conference is Forest Grove United Methodist Church where she continues actively advocating and support the connection of the worship life of the congregation and the needs of the world. In recent years
FGUMC has taken on significant work in feeding the hungry of the community in schools, at Christmas, with meals for Family Promise and with a Food Pantry Garden. You can read her take on life as a deacon in the local church at umcforestgrove.org in the newsletter section. Her writing is headed From Altar to World.
Rhoda's background is long and circuitous. Following graduation from Oregon State University in 1961 she immediately went to Pacific School of Religion in Berkeley, California, where she received a Masters of Religious Education in 1963. This was in the days when few women took such a path and even fewer sought ordination. In fact, although an occasional woman had done it, it was not recognized until 1968 in the "new" United Methodist Church. Rhoda never wanted to be a pastor, but Director of Christian Education for which she was prepared was not the best fit either. After 4 years in two different churches in the 1960's with a stint serving in the emerging Peace Corps in Costa Rica (1965-67), and as churches in Oregon were beginning to recognize a decline in congregations including an inability to take on staff beyond the pastor, she turned to Public Education as an income source and a long term career. First there was more university work to acquire some essentials needed for a teaching certificate. During that time she worked in the first year round migrant education program in Washington County Oregon, and also for the area's summer migrant school. In 1974 she took her first teaching position in the elementary school in Gaston, Oregon, where she remained for 24 years retiring in June of 1998.
As retirement approached she began to think about life beyond the school room and found a new possibility in the Diaconal Ministry program. She was consecrated as a Diaconal Ministry in 1995 and was appointed to continue teaching in public education until her retirement. At that time she began part time work as Diaconal Minister of Worship and Education. In 1999 she was ordained Deacon in full Connection. There was a gradual shift to more service/outreach work over the next 10 years that continues today.
Outside of the local church, Rhoda has served the general church as President, Board Member, and Design Team Member of the National Christian Educators' Fellowship for about 10 years, is a member of Methodist Federation for Social Action, serves on volunteer staff of Strength for the Journey (a ministry to and with persons with HIV/AIDS) 17 years in August, served 6 years as a board member for a local non-profit Adelante Mujeres whose mission statement is empowerment and education of low income Latina women and their families. Through them she works at the local Farmers' Market administrating the program that supports use of SNAP cards for farm direct produce.
She has a son, Mark Fuentes; a grandson, Zachary Fuentes; a great granddaughter Aaliyah Fuentes; and 2 cats – Pesto and Little Bit.